Wednesday September 6
The Roberto Pla
Latin Ensemble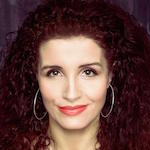 Launching our South American infused music series at Pizza Express Holborn, comes the world famous Roberto Pla Latin Ensemble a 12-piece band of saxophones, trumpets, trombones; a mighty layered percussion section - with Roberto on timbales and featuring the compelling personality and voice of Graciela Rodriguez.
Expect a night of sizzling Salsa and Latin infused rhythms, guaranteed to have the audience in their feet.
Roberto Pla is the Colombian percussionist best known as the 'God-Father of Latin Music in the UK, for his contribution to live music particularly in Afro- influenced rhythms. His Latin Ensemble is a regular presence on the European Festival and TV scene.
In 1979 Roberto left Colombia for New York, where he became a busy salsa session percussionist. A year later the attractions of the European pop scene drew him to London, where he joined a jazz fusion band Cayenne and by 1982 he was touring the world with pop megastars Boney M. In 1984, he was one of the earliest members of the London School of Samba, the first samba school to be set up in the UK.
In 2012 the band celebrated their 25th anniversary, winning their first LUKAS award for 'Lifetime Achievement and contribution to the Latino Community in the UK'. In June 2013 Roberto Pla's Latin Ensemble headlined the 'Glasto Latino Stage at Glastonbury Festival and subsequently won their second LUKAS for 'Concert of the year' .
Recent major live highlights for Roberto Pla and the Latin Ensemble have been Brecon Jazz Festival, Expo Festival Lisbon, The Edinburgh Fringe, Canada Square Festival, Under the Stars Festival, Jazz at Boisdale & Ronnie Scotts Club.
Doors open 6.30pm Performance starts 8.30pm.
Tickets: £20