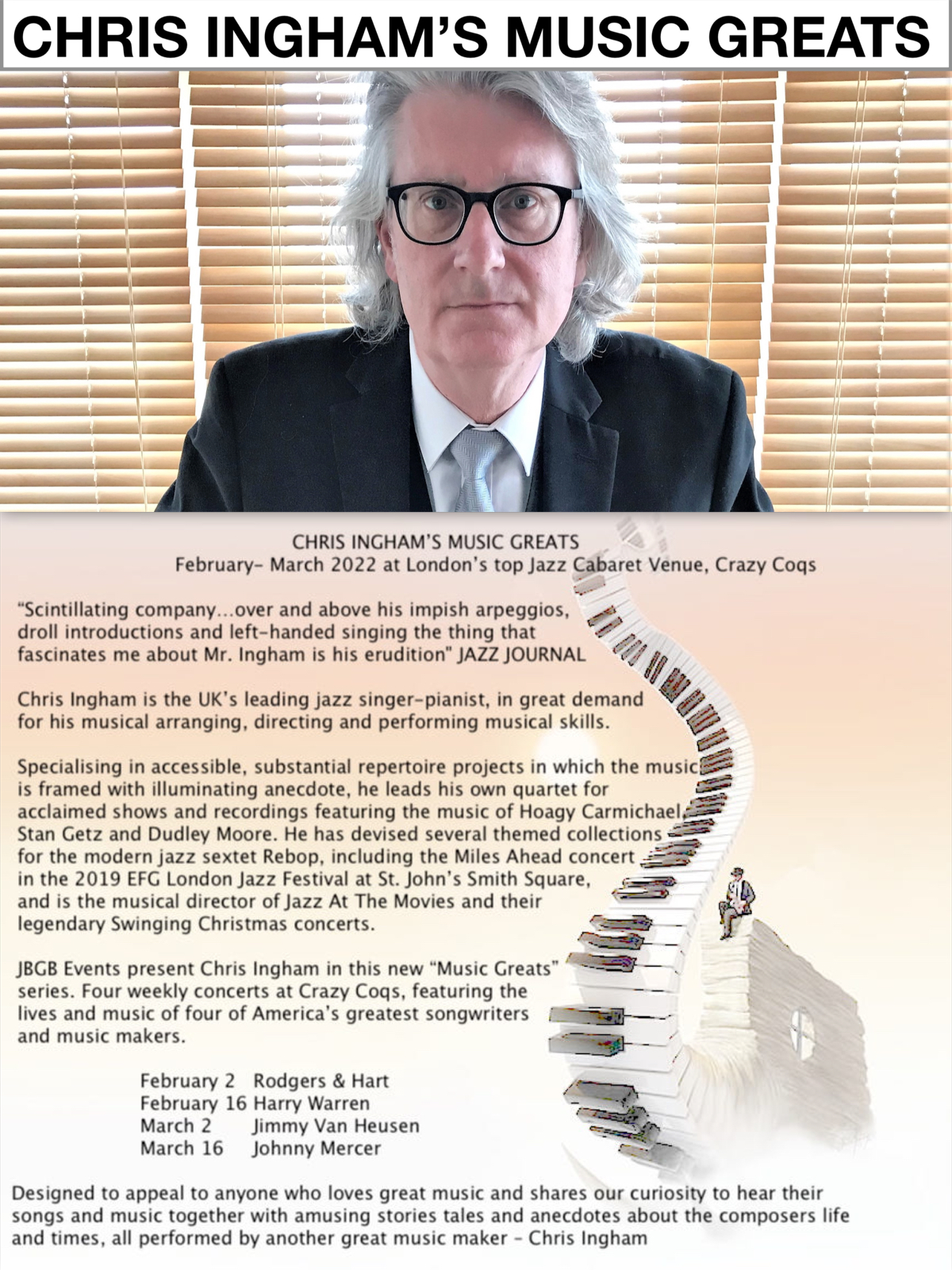 Wednesday February 2
Rodgers & Hart
"My Funny Valentine", "Isn't It Romantic", "Bewitched, Bothered and Bewildered", "Manhattan", and "With a Song In My Heart", are just five of the wonderful songs we all enjoy and have long been favourites of cabaret singers and jazz artists, all composed by composer Richard Rodgers and the lyricist Lorenz Hart.
Tonight jazz cabaret star Chris Ingham presents the life and times and performs many wonderful songs composed by the Music Greats that are Rodgers & Hart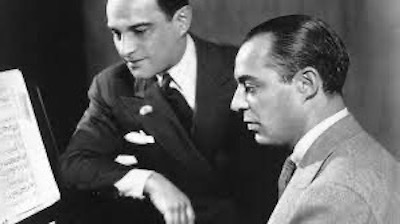 Despite their contrasting characters and lifestyles, Richard Rodgers and Lorenz Hart were a durable, fertile team and among the most popular songwriters on Broadway in the 1920s and 1930s. Before the inevitable and tragic denouement of the partnership, wrote some of the wittiest and prettiest songs of the period. Hart's lyrics, facile, vernacular, dazzling, sometimes playful, sometimes melancholic, raised the standard for theatre songwriting while the melodies of Rodgers were as memorable and vivid as any composer on Broadway.
To give voice to this wonderful music and the lives and times of Rogers and Hart, we present the vocal and piano skills of Chris Ingham, whose wit and charm, with stories, tales and anecdotes plus the performance of these wonderful songs, will give audiences a most enjoyable, informative and entertaining evening.
Music 7pm
Tickets £20