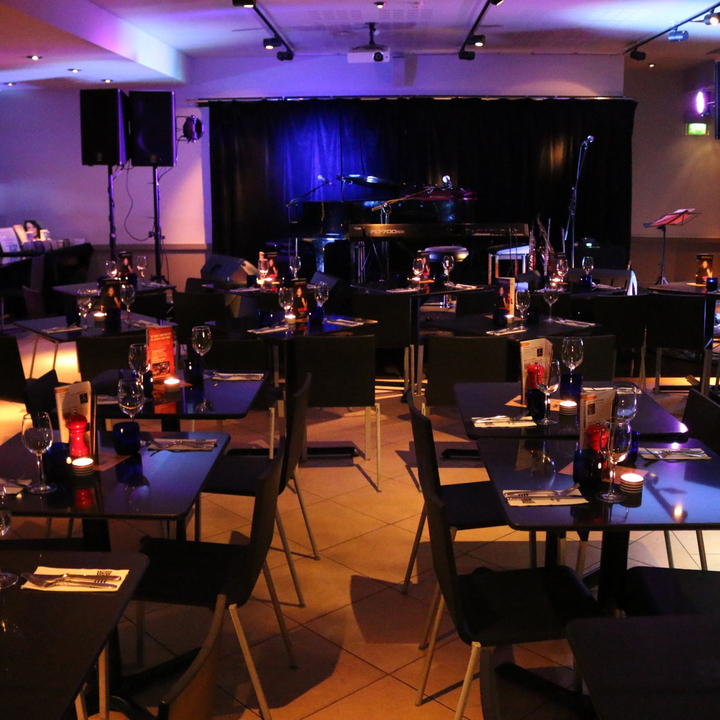 Customers flock to the Club to enjoy a special experience: live jazz of the highest standard in a unique environment, and delicious pizza!
Enjoy world class live music in the heart of Birmingham
The top floor of the Brindley Place restaurant has been transformed into the perfect environment for a truly memorable evening. Experience the famous range of pizzas as you relax and enjoy live music from some of the world's most renowned artists.
The word "Club" in the name relates to the warm atmosphere and comfortable surroundings, not the entrance policy – you do not need to be a member to visit, though booking in advance is recommended.

Once seated you'll be amazed how close you are, musically and physically (none of the tables are far from the stage), to the performers. Add a state-of-the-art sound system and you can not imagine a better venue in which to appreciate live music.