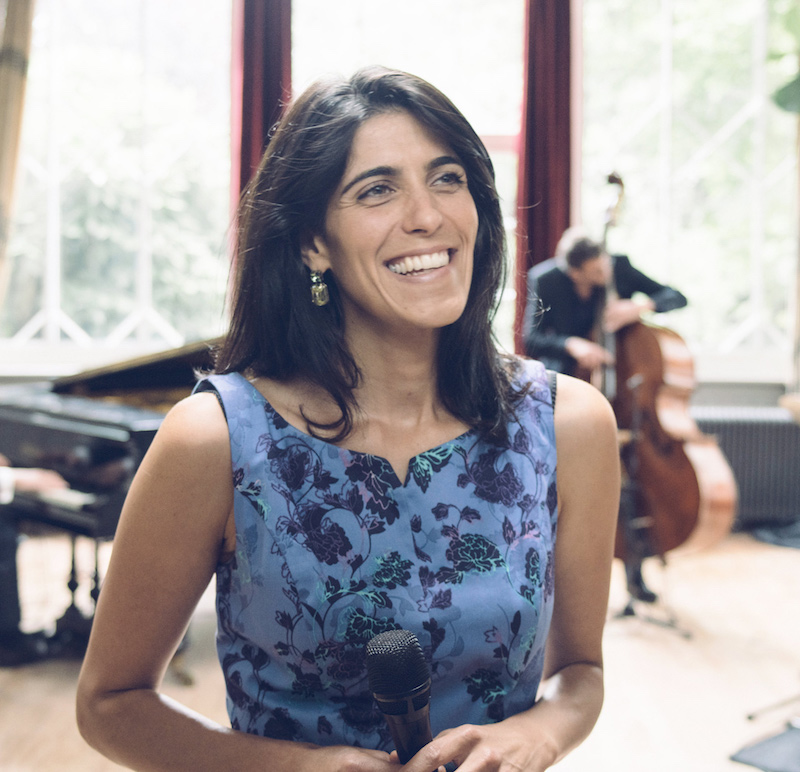 Saturday September 7
Sara Dowling with her Trio
at PizzaExpress Jazz Club (Soho)
Sara Dowling is now recognised as one of the U.K's leading jazz vocalists. She is a regular performer at Ronnie Scotts and the 606 Club and becoming known for her interpretations of classic ballads, leaving audiences spell bound, as well as the energy and vigour with which she tackles the up tempo standards from the American Song Book. She recently starred with a sold out show at The Pheasantry in London's Jazz Divas 2019 Series with an attention grabbing performance with the music of Judy Garland
For this Dean Street Concert Sara, and her trio, will perform a wide selection of swinging songs and dreamy ballads approaching her singing with a fabulous fearlessness. Audiences are in wonder of her irresistible communicative power and jaw-dropping musicality. And the fact that she leaves no stone unturned in her preparation, ensures that she is now established as one of the UK's greatest jazz singers.
Her distinctive voice owes much to her Irish father and Lebanese mother, surrounded by the records of her father's jazz collection and the chant like voices of Lebanese singers. Sara's latest album "From Shadows Into Light" received a five star review from Jazz Journal.
Sara is accompanied by her regular trio of Gabriel Latchin – piano, Dario DiLecce – double bass & award winning Steve Brown – drums
Here's just a taster of the singer and the music
" Sara is now a real force of nature within Uk jazz with surely a great future ahead of her" Jazz Views.
" Her voice has all the qualities that you find in the great singers" – Guy Barker
Doors Open: 12pm Performance: 1.30pm
Tickets £20
Tickets not yet on sale, please check back very soon.