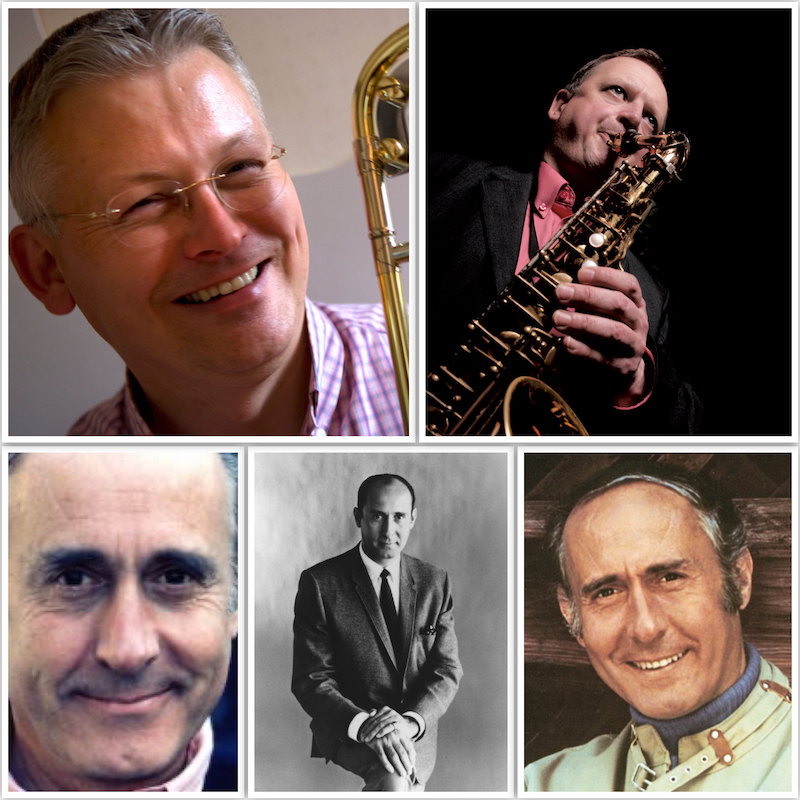 Tuesday September 29
The Magic of Mancini,
from The
Mark Nightingale Sextet
at Pizza Express Jazz Club, Dean Street, London
Henry Mancini composed some of the most enduring melodies of the 20th Century, transcending the genres of film music and jazz.
Celebrating this magical music Mark Nightingale, the record breaking British Jazz Awards Best Trombone, makes his Dean Street debut as band leader, supported by another multi- award winner Alan Barnes on saxophones with Steve Waterman – trumpet and the Gareth Williams Trio
Sit back and enjoy a rare journey through the highlights of this amazing catalogue of work, including "Moon River", "Days of Wine and Roses", "The Pink Panther", the themes from "Peter Gunn" & "Charade" plus the fabulous latin inspired "Meglio Stasera - It Had Better Be Tonight" and many more, with arrangements by all three of the award-winning front-line.
Expect an dynamic evening of lyrical and swinging playing by some of the UK's finest.
Mark Nightingale – trombone,
Alan Barnes – saxophones,
Steve Waterman – trumpet,
Gareth Williams – piano,
Tom Mark – double bass
Matt Skelton – drums
Doors open 7pm
Music 8.30pm
Tickets £25
Tickets not yet on sale, please check back soon.