Easy to get to: 100 yards from the new
Elizabeth Line
Farringdon Station, Parking around the corner.
A wonderful, intimate low-lit piano bar. Great cocktails, fine wines, craft beer and great music.
"I love that room. It was just terrific to sing there and a lovely crowd." — Claire Martin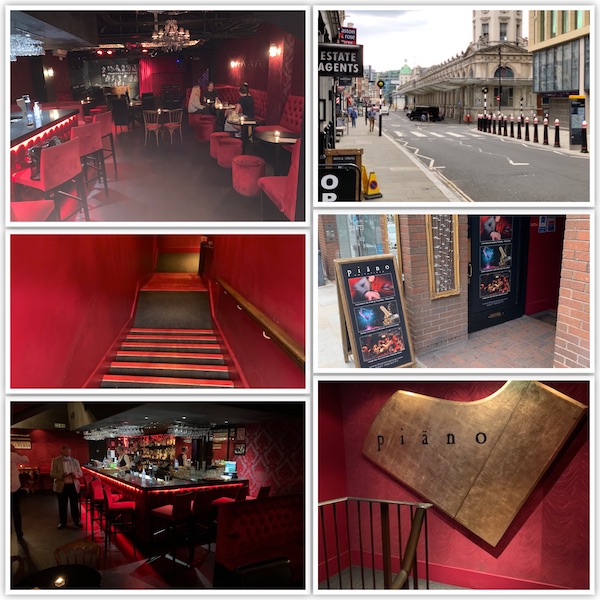 Piano Smithfield is our newest jazz cabaret venue, and already receiving fantastic reviews.
The Press say

"Piano Smithfield is a 5-stars venue I would urge you to visit if you like your jazz in intimate surroundings. It's cool. Damned cool" – Jeff Prestridge — Daily Mail

"Wall-to- wall style, sophistication and a stunningly good time..it's something to be experienced"
- Callum Crumlish — Daily Express
Audiences are in for musical treats in this much appreciated venue
"A small but perfectly formed little jazz venue"
"A lovely warm atmosphere"
"An enjoyable intimate venue"
"A real jazz club feel"
"A wonderful relaxing intimate venue"
"Highly recommended"