Tuesday April 21
CANCELLED DUE TO CORONAVIRUS
Tom Green Septet Album Launch
at PizzaExpress Jazz Club Dean Street
Following the successful launch of their first album "Skyline" at The Other Palace in 2016, the Tom Green Septet enhanced their standing as a new youthful force in the jazz world with a much talked about concert at London's Wigmore Hall.
The original writing and compelling ensemble arrangements confirmed them as a unique group of talented musicians which led to their widely acclaimed sell out concert at The Other Palace, in the 2018 EFG London Jazz Festival.
The Tom Green Septet made their Pizza Express Jazz Club debut, in another sold out concert in the Spring of 2019 playing original compositions and new arrangements, featuring intricate emotive ensemble playing together with towering individual improvisations.
Their most welcome return to Dean Street features the launch of their second music album and a first time performance of a range of new writing.
Tom Green, on trombone, leads his band of talented young musicians on trumpet, alto & tenor saxophones, piano, double bass and drums. This performance will confirm that the future of jazz is both alive and well in the hands of a new generation of top musicians and will delight and reward music lovers of all generations.
(Tom's orchestral skills will be shown to the fore as band manager of the Royal Academy Of Music Alumni All Stars 22- piece orchestra playing the original Gil Evans arrangements of George Gershwin's Porgy and Bass in the 2019 EFG London Jazz Festival at St Johns Smith Square)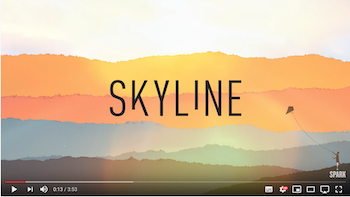 Tom Green - Trombone/Compositions
James Davison - Trumpet/Flugelhorn
Tommy Andrews - Alto/Soprano Saxophones
Sam Miles - Tenor Saxophone
Sam James - Piano
Misha Mullov-Abbado - Double Bass
Scott Chapman – Drums
"My Dad would have loved Tom Green's performance of his Skylark. It's the best I have ever experienced." — Hoagy Carmichael Junior
Performance 8.30pm
Tickets £18
**This event has sadly been cancelled due to the Coronavirus **