Liane Carroll and John Billett Interview
Posted: Thursday May 10, 2018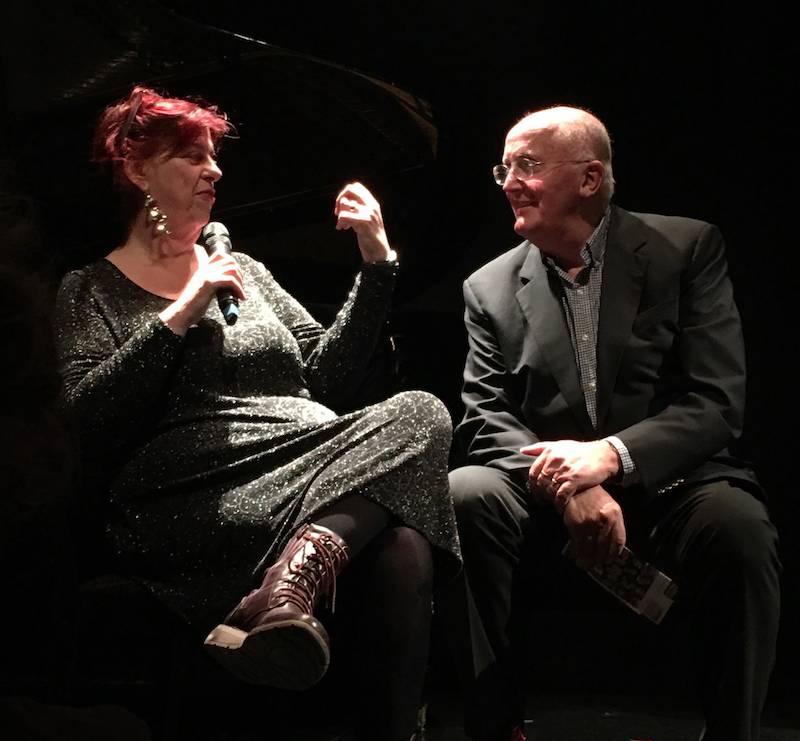 The incredible Liane Carroll in an interview with John Billett. What a fabulous duo they make and a most entertaining interview.
How lucky we are at JBGB Events to have such a fabulous relationship with the artists.
Stevie Wonder - Some Kinda Wonderful at Leicester Square & Pizza Express Holborn
Posted: Wednesday January 3, 2018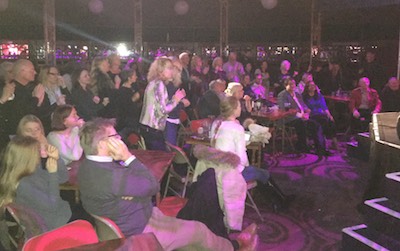 A fantastic time was had by all at the Leicester Square showing of Some Kinda Wonderful — The Music of Stevie Wonder as you can see.
"The gig really was top notch, a delightful walk down memory Lane listening to the Wonder's tunes sung by a very talented guy, supported by a band of seasoned pro's. As Craig on Strictly would say FAB-U-LOUS" — Graham Juber
Don't worry if you missed out, you can still catch it at Pizza Express Holborn on 24 January 2018 @8.30pm, Tickets £20.
British Jazz Awards 2017 - Nominations
Posted: Tuesday September 26, 2017
"Many congratulations to so many
JBGB Events
musicians nominated for the British Jazz Awards 2017, who are entertaining our customers so wonderfully.
Best wishes for success
Trumpet
Bruce Adams
&
Freddie Gavita,
Clarinet
Alan Barnes
&
Mark Crooks
Alto Saxophone
Alan Barnes,Derek Nash
Tenor Saxophone
Karen Sharpe
&
Robert Fowler
Piano
David Newton
,
Gareth Williams
&
Nikki Iles
Double Bass,
Alec Dankworth
,
Andy Cleyndert
,
Dave Green
&
Simon Thorpe
Drums
Clark Tracey
,
Matt Home
&
Steve Brown
Baritone Saxophone
Alan Barnes
&
Karen Sharpe
Vocalist
Claire Martin
,
Clare Teal
,
Georgia Mancio
&
Tina May
Rising Star
Alexandra Ridout
We are delighted to be working with you. All are winners for
JBGB Events
"
You may like to
vote here
for our brilliant artists. Voting closes 30
th
October 2017
London Jazz Festival Preview
Posted: Wednesday August 16, 2017
I had the good fortune to be invited by JBGB Events Music Management to the preview for their events for The London Jazz Festival at The Other Palace (formerly St. James Theatre ), 12 Palace St, London, SW1E 5JA this November. John Billett has an excellent programme including Scott Hamilton, Alan Barnes, Dave Newton and Dixie Mix. At the preview he had a superb pick-up quartet on stage comprising Liane Carroll vocal and piano, Simon Nelson trumpet and the saxophones of Alan Barnes and the wonderful Alexander Bone.
Alexander is only 20 years of age and in 2014 was crowned the first BBC Jazz Musician of the Year. In 2015 he was a soloist on the Last Night of the Proms and last year at the British Jazz Awards was voted winner of the Rising Star Award. He received very generous applause by those present at the launch party and indeed many nods of approval from the superb Alan Barnes. He will be appearing with Dave Newton at the London Jazz Festival. A show not to be missed.
Colin Vidler, Coulsdon. Letter printed in Jazz Journal
Cambridge Modern Jazz Club
Posted: Thursday July 27, 2017
Do check out this fantastic article about Cambridge Modern Jazz Club, one of our fabulous venues. It will give you a real idea of just how appealing this venue is.