JBGB Events Concerts
Posted: Thursday February 11, 2021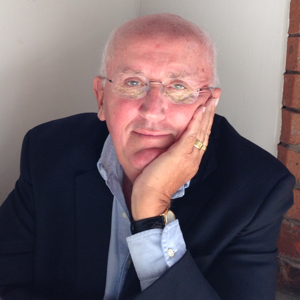 2020 was the most difficult year for the musicians and supporters of JBGB Events concerts.
We spent more time postponing and cancelling concerts, than we did in presenting live performances.
Our key major venues were unable to remain open.
Favourite, regular club style venues Pizza Express Jazz Club on London's Dean Street; their new Pizza Express Live on Holborn and the cabaret style venue The Pheasantry on Chelsea's Kings Road, were completely closed. Our larger theatre venues in London at St John's Smith Square, Cadogan Hall on Sloane Square, The Stables at Milton Keynes and the fabulous Apex in Bury St Edmunds also closed their doors
The wonderful Art Deco Crazy Coqs was able to experiment with much reduced and socially distanced capacity, plus some tentative steps forward with live streaming. We presented some great concerts with Derek Nash, Noel McCalla, Elaine Delmar, Tina May, James Pearson and Sara Dowling. But even that toe in the water venture has now been shut down.
But overall 2020 was a disaster for live music concerts. Musicians and venues have been artistically, operationally and financially hit. JBGB Events, as live music promoters, have been similarly disadvantaged.
We had hoped that 2021 would prove to be a turning point but right now the prospects for a return of live music look bleak. Our resources have been significantly reduced. Even when venues re open our ability to present significant concerts will be reduced as our reserves are exhausted and we aren't in a position to take risks.
It is our hope that we shall be able to return to present some live music for our musicians and supporters. But for the moment we are unable to confirm any 2021 JBGB Events concerts.
As soon as we have something more positive we shall share details with you. In the meantime please keep the faith and do come back and enjoy live music. Our venues and musicians need you big time.
John Billett
Keith Nichols - Jazz Trombonist & Pianist dies aged 75
Posted: Thursday February 11, 2021
Unfortunately we bring you the sad news that our friend and artist Keith Nicholls sadly passed away at the age of 75.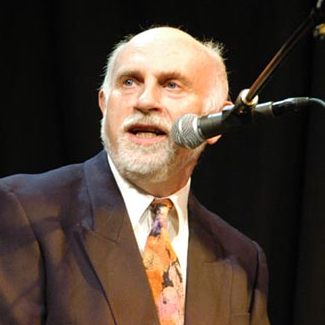 I've included some excerpts from The Telegraph of 2nd February to give you a flavour of this wonderful man who I have known for many years. We first heard him play over 50 years ago at the much loved and now demolished Mitre on Tunnel Avenue in Greenwich. He played many times for JBGB Events and selling out gigs at the London Jazz Festival concerts playing Ragtime at The Other Palace . I have several of his signed Vinyl albums and he leaves a huge space in the JBGB Events family.
"Keith Nichols, who has died aged 75, was a leading figure in the world of vintage jazz and ragtime. As a pianist, trombonist and occasional tuba player, his technique was impeccable, while his intuitive grasp of archaic styles brought them vividly to life. He wore his erudition lightly, peppering his presentation with witty asides.
Despite a growing public interest in earlier styles of jazz, it was often difficult to find musicians able to play them authentically. There was a particular shortage of talented young players, for which Nichols blamed the baleful influence of "trad", the rudimentary derivative of New Orleans jazz which had been a popular craze in the early 1960s. A whole generation, he insisted, had been put off the idea of early jazz by trad.
It was to enthuse a new, unprejudiced generation that be took up teaching. His work at the Royal Academy of Music, and later also at Trinity Laban Conservatoire, brought forward a crop of remarkable young musicians thoroughly at home with an entire century of jazz.
Over the course of the last 20 years or so, Nichols devised a series of themed concerts, ready to present when requested. These included Scott Joplin and the Ragtime Masters, the Louis Armstrong Legend, the Billie Holiday Songbook (with the singer Joan Viskant) and The Cheerful Little Earful, devoted to Fats Waller (Maurice Waller, Fats's son, claimed that he had never heard a pianist who played more like his father than Keith Nichols)."
To read full obituary please click here
Keith Nichols, Born 13 February 1945, died 20 January 2021. He will be sorely missed.
Please Note New Performance Times
Posted: Thursday September 24, 2020
Due to the latest Government announcement re COVID, we have now changed the performance times from 7pm to 6.30pm and 9.30pm to 8.30pm
This includes the following concerts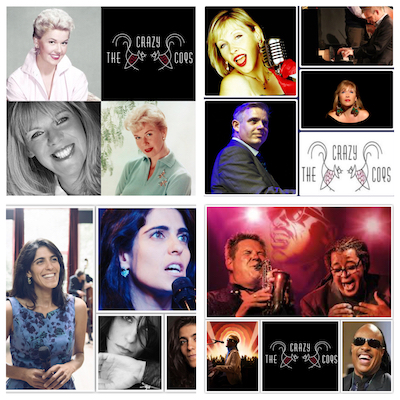 New for JBGB Events - LIVE STREAMING!
Posted: Wednesday August 19, 2020
EXCITING NEWS!
For the first time for JBGB Events, we are offering the option to watch our fabulous event via LIVE STREAM.
Tina May and James Pearson are performing live at Crazy Coqs Brasserie Zedel on Tuesday 13th October at 7pm and 9pm. The 7pm concert will also be offered to you as a Live Stream if you can't make it into Central London.
No need for you to miss out on this fabulous concert launching the new album by sadly departed Duncan Lamont.
We are offering the live performance at the venue or live streaming.
Upcoming events not to be missed
Posted: Tuesday January 21, 2020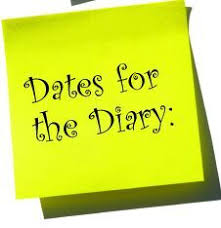 Dates for your Diary!
These events are not yet up for sale, but will surely sell out quickly, so here is a heads up.
get these dates into your diary and check back on here very soon.
The Pheasantry
Two shows
Pizza Express Jazz Club Dean Street
Two Guitars Festival
Lawrence Juber with Nigel Price
Lawrence Juber with Jim Mullen
St John's Smith Square
EFG London Jazz Festival
Clare Teal with her Big Band
Threes Company
Liane Carroll, Claire Martin & Joe Stilgoe