James Hudson - The Nat King Cole Song Book Review
Posted: Monday October 18, 2021
James Hudson with The Nat King Cole Songbook
is receiving rave reviews and we are so excited to be able to share one with you from Close up Culture who were blown away by his latest concert at Piano Smithfield on October 15th.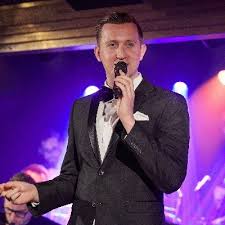 Click Here for the 5STAR Review
CLAIRE MARTIN & GEORGIA MANCIO
Posted: Friday July 9, 2021
Claire Martin

&

Georgia Mancio

Award Nominees
Parliamentary Jazz Awards Nominees Best Singer 2021
Huge congratulations to our very own Claire Martin & Georgia Mancio for being such worthy nominees.
Hugely deserved by both fabulous vocalists.
We are so proud to have them perform in JBGB Events Concerts.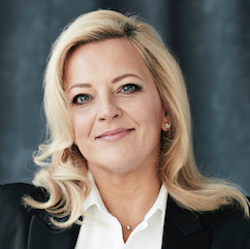 You can catch Claire at
Crazy Coqs on October 19th
The Pheasantry on December 10th
The Pheasantry on December 11th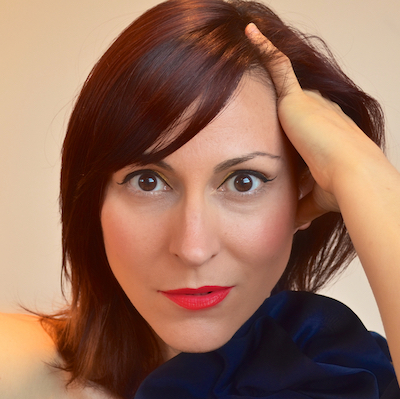 You can catch Georgia at
The Pheasantry on October 1st
ELAINE DELMAR AWARD
Posted: Tuesday June 15, 2021
Elaine Delmar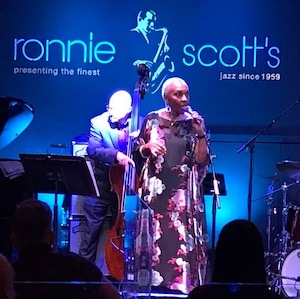 awarded The Worshipful Company of Musicians
Jazz Lifetime Achievement Silver Medal
Inaugurated in 1991 the Silver Medal is awarded annually by the Company to a distinguished jazz musician in recognition of outstanding work over several years.

Past holders include: Sir John Dankworth, Ronnie Scott, Stan Tracey CBE, Chris Barber, Tony Coe, Acker Bilk MBE, Norma Winstone MBE
The Silver Medal presentation was made by the Company's Master at Elaine's lunchtime concert performance at Ronnie Scott's on Sunday June 6th 2021

Elaine Delmar commented
As you can imagine I am very thrilled to have received such a recognition especially when I look through the list of previous winners, many of whom I have so admired since my earliest days of singing".
John Billett of jazz promoters JBGB Events acknowledging her success observed "Elaine is a regular and much in demand singer at JBGB Events concerts where she always inspires with her expressive wide ranging voice and a command of lyrics, tempo and style. This makes for compelling performances. You can't resist keeping your ears and eyes wide open"
Dates for your diary
You can hear Elaine Delmar for JBGB Events at The Crazy Coqs in Soho London on Saturday July 17th performing music from The Great American Songbook, and later this Autumn on Thursday October 28th with the launch of her totally new show saluting the music of the late great Lena Horne
Photo credit Robert Crowley
JBGB Events Concerts
Posted: Thursday February 11, 2021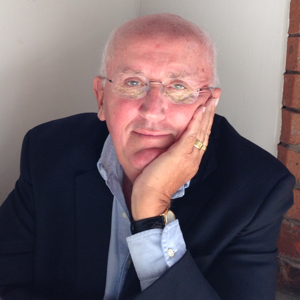 2020 was the most difficult year for the musicians and supporters of JBGB Events concerts.
We spent more time postponing and cancelling concerts, than we did in presenting live performances.
Our key major venues were unable to remain open.
Favourite, regular club style venues Pizza Express Jazz Club on London's Dean Street; their new Pizza Express Live on Holborn and the cabaret style venue The Pheasantry on Chelsea's Kings Road, were completely closed. Our larger theatre venues in London at St John's Smith Square, Cadogan Hall on Sloane Square, The Stables at Milton Keynes and the fabulous Apex in Bury St Edmunds also closed their doors
The wonderful Art Deco Crazy Coqs was able to experiment with much reduced and socially distanced capacity, plus some tentative steps forward with live streaming. We presented some great concerts with Derek Nash, Noel McCalla, Elaine Delmar, Tina May, James Pearson and Sara Dowling. But even that toe in the water venture has now been shut down.
But overall 2020 was a disaster for live music concerts. Musicians and venues have been artistically, operationally and financially hit. JBGB Events, as live music promoters, have been similarly disadvantaged.
We had hoped that 2021 would prove to be a turning point but right now the prospects for a return of live music look bleak. Our resources have been significantly reduced. Even when venues re open our ability to present significant concerts will be reduced as our reserves are exhausted and we aren't in a position to take risks.
It is our hope that we shall be able to return to present some live music for our musicians and supporters. But for the moment we are unable to confirm any 2021 JBGB Events concerts.
As soon as we have something more positive we shall share details with you. In the meantime please keep the faith and do come back and enjoy live music. Our venues and musicians need you big time.
John Billett
Keith Nichols - Jazz Trombonist & Pianist dies aged 75
Posted: Thursday February 11, 2021
Unfortunately we bring you the sad news that our friend and artist Keith Nicholls sadly passed away at the age of 75.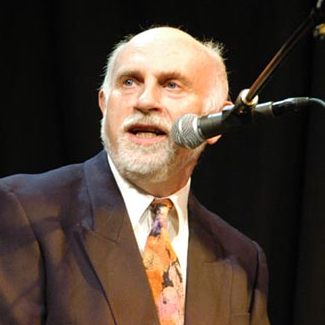 I've included some excerpts from The Telegraph of 2nd February to give you a flavour of this wonderful man who I have known for many years. We first heard him play over 50 years ago at the much loved and now demolished Mitre on Tunnel Avenue in Greenwich. He played many times for JBGB Events and selling out gigs at the London Jazz Festival concerts playing Ragtime at The Other Palace . I have several of his signed Vinyl albums and he leaves a huge space in the JBGB Events family.
"Keith Nichols, who has died aged 75, was a leading figure in the world of vintage jazz and ragtime. As a pianist, trombonist and occasional tuba player, his technique was impeccable, while his intuitive grasp of archaic styles brought them vividly to life. He wore his erudition lightly, peppering his presentation with witty asides.
Despite a growing public interest in earlier styles of jazz, it was often difficult to find musicians able to play them authentically. There was a particular shortage of talented young players, for which Nichols blamed the baleful influence of "trad", the rudimentary derivative of New Orleans jazz which had been a popular craze in the early 1960s. A whole generation, he insisted, had been put off the idea of early jazz by trad.
It was to enthuse a new, unprejudiced generation that be took up teaching. His work at the Royal Academy of Music, and later also at Trinity Laban Conservatoire, brought forward a crop of remarkable young musicians thoroughly at home with an entire century of jazz.
Over the course of the last 20 years or so, Nichols devised a series of themed concerts, ready to present when requested. These included Scott Joplin and the Ragtime Masters, the Louis Armstrong Legend, the Billie Holiday Songbook (with the singer Joan Viskant) and The Cheerful Little Earful, devoted to Fats Waller (Maurice Waller, Fats's son, claimed that he had never heard a pianist who played more like his father than Keith Nichols)."
To read full obituary please click here
Keith Nichols, Born 13 February 1945, died 20 January 2021. He will be sorely missed.