Nick Smart Radio Interview
Posted: Monday November 11, 2019
Reminder for our faithful concert goers to check out Nick Smart in on air with Robert Elms on BBC Radio London at 1pm today (11/11/19).
Please do go and check it out at https://www.bbc.co.uk/programmes/p07r3bts.
Naturally do also see that we still have a few tickets left for The Music of Gil Evans — performing Porgy & Bess and Miles Ahead in this not be to missed concert!
Rehearsals for the Music of Gil Evans
Posted: Wednesday November 6, 2019
Check out this fab rehearsal for The Music of Gil Evans show on the 24 November at the magnificent St John's Smith Square, Westminster, London. They will be performing Porgy & Bess and Miles Ahead. Both iconic and a live event not to be missed.
Few tickets still available — book.
Nicole Henry Amazing Interview with Grapevine Live
Posted: Tuesday October 8, 2019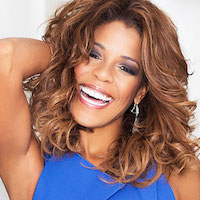 Please do read this fantastic Interview with the fabulous Nicole Henry. What a truly talented lady.
Nicole Henry at The Apex - Bury St Edmunds
Posted: Wednesday September 18, 2019
Our music of Aretha Franklin concert with
Nicole Henry Tour launch concert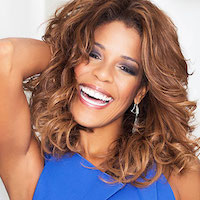 at The Apex in Bury St Edmunds
on October 9
is heading for a sell out
Happy ticket buyers have already filled both stalls and lower balcony.
So hurry now and book before the last few seats in the Apex Upper Balcony have gone.
It's going to be a wow
2019 EFG London Jazz Festival Is Coming to St John's Smith Square
Posted: Monday September 9, 2019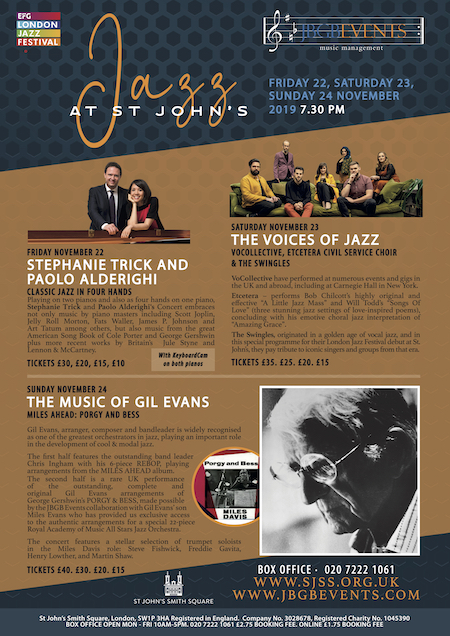 Don't miss your opportunity to see the Music of Gil Evans, The Voices of Jazz & Paolo Alderighi & Stephanie Trick, at London's St John's Smith Square
November 22, 23 & 24th 2019