EFG LONDON JAZZ FESTIVAL 2023
Posted: Tuesday May 2, 2023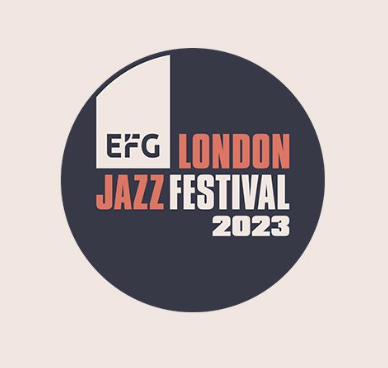 JBGB Events Present: -
The Best of British Jazz, in the EFG London Jazz Festival, at London's newest jazz club venue, Piano Smithfield at the Barbican, from Friday November 10th to Saturday November 19th, 2023
London's newest and much celebrated jazz venue Piano Smithfield, highly rated by audiences, musicians and the media, hosts eleven.
JBGB Events concerts in the 2023 EFG London Jazz Festival, featuring many great U.K. based jazz stars across big bands, large ensembles, quintets, quartets, duos and soloists, including: -
Bruce Adams, Alan Barnes, Rob Barron, Elaine Delmar,
Gabrielle Ducomble, Nick Fitch, Harry Green, Tom Green,
Chris Ingham, Noel McCalla, Jamie McCreddie, Derek Nash,
Dave O'Higgins, Tom Smith and many more.
WHAT PEOPLE ARE SAYING ABOUT PIANO SMITHFIELD
The Media Love it ……..
"Piano Smithfield is a 5-stars venue. I would urge you to visit if you like your jazz in intimate surroundings. It's cool. Damned cool" – Jeff Prestridge - Daily Mail
The customers love it …..
"Piano Smithfield is an easy, laid- back atmosphere built for appreciating the music"
The artists love it …..
"Piano Smithfield is my favourite London jazz venue" — Claire Martin
Close to both Circle Line Barbican and Elizabeth Line Farringdon stations, with easy on street and off street car parking,
Piano Smithfield is a classic basement jazz club, for 70 seated customers with superb sound and lighting, plus excellent cocktails and wonderful pizzas.
In addition to 8pm evening concerts, we are adding four weekend 3.30pm concerts, so customers have time to enjoy lunch elsewhere, or at the many good eateries at Smithfield and the Barbican, and make it an occasion taking in top jazz and all in time to be home for your Saturday and Sunday Evenings
The box office, at www.jbgbevents.com has details of all concerts and is open for business.
We look forward to the prospect of your company at Piano Smithfield for the EFG London Jazz Festival.
John Billett
JBGB Events
Mark Nightingale & Callum Au at Piano Smithfield 3 November
Posted: Tuesday September 13, 2022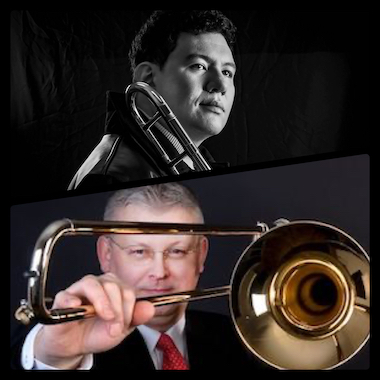 See this fabulous interview with the magnificent Mark Nightingale who is performing live with Callam Au on November 3 at Piano Smithfield, Barbican, London.
Huge thanks to Jazz Rag for this great interview. This interview will also be live on the Jazz Rag site on 23 September. Their whole offering is a great read!
MARK AND CALLUM AT PIANO SMITHFIELD
RON SIMPSON asks the questions.
John Billett's programme for Autumn Jazz at Piano Smithfield on Thursday evenings is ambitious, to say the least, and wonderfully varied. Polly Gibbons and Ross Stanley kick things off on October 6, followed by the Alan Barnes Quartet (13), Liane Carroll solo (20) and Dave and Judith O'Higgins (27). In between these there are two nights of Three's Company (Claire Martin, Nikki Iles, Dave Green) on October 14 and 15. November sees a Miles tribute with Chris Ingham (10), Geoff Gascoyne Group (17) and the Clark Tracey Quintet reprising his father's A Child's Christmas in Wales and Under Milk Wood.
Many people, however, will be looking forward particularly to Mark Nightingale and Callum Au's re-creation on October 3 of JJ Johnson and Kai Winding's Jay and Kai Quintet which for nearly three decades and something like a dozen albums from the mid-1950s to Winding's death set the bar high for two-trombone combos. With an all-star rhythm section of Graham Harvey, Alec Dankworth and Clark Tracey, Mark and Callum revive the music of Jay and Kai.
So it was time to have a word with Mark Nightingale about Piano Smithfield, Callum Au, Jay and Kai and anything else that came to mind…
'This will be my first visit to Piano Smithfield. I know relatively little about it other than the fact that it began life purely as a piano bar but has in recent years widened its musical output to include small ensembles in various styles. I have also heard talk that it is a classy venue in a good location.
'I have fronted various versions of my band, "The Sound of J & K" over the years featuring a host of different players. When I started to learn the trombone my Dad bought various trombone records and amongst them were some by Kai Winding and JJ Johnson. Apart from the tremendous playing, I found the arranged quality of the music and overall happy vibe very appealing and it was so unusual to be able to listen to a band with a two trombone front line. Since my days in NYJO where I formed and led Bonestructure (a band featuring five trombones and four rhythm) I have always enjoyed putting together multi-trombone ensembles. The instrument is perfectly suited to such gatherings due to its range and timbre. I have recorded with as many as twenty one trombones over in Rotterdam, but obviously a quintet featuring just two gives the widest possible scope for improvising space.
'I first met Callum when he was a young teenager wanting a lesson in the gap between a rehearsal and gig I had at Wigan Pier. He was already talented then, but has blossomed into not only one of our very best jazz trombonists but also uniquely and staggering gifted composer/arranger. I get to work with him in various settings these days and it's always most enjoyable.
'I think Callum and I both come from a similar school of trombone playing, certainly in terms of improvisation. Despite liking many of the same players, however, we have both been lucky enough to find our own distinctive voice as improvisers. We don't try to imitate Kai and JJ, but rather to respect the essence of their concept and to put our own stamp on it.'
Students of the careers of both Mark and Callum will have noticed that they are much in demand as composer/arrangers. How do you two activities (playing and writing) compare?
'I have always found writing music to be a solitary experience with the final "pay off" (of hearing the piece played) coming a long time later. Playing is a much more immediate experience where you get feedback from the audience as it happens. That combined with the instantaneous nature of improvising and reacting to the musicians around you makes playing in a jazz group like this perhaps the most connected you can be to an audience.'
It's more than surprising to think that Mark has chalked up well over 30 years in the business. What changes has he seen?
'When I started off in the business I was playing a mixture of gigs with various sized jazz ensembles including everything from quartets to big bands, doing commercial recording sessions in many different musical styles from pop to orchestral, and composing and arranging music mainly for brass. These days I still have a lovely mixture of those things, although I do fewer miles touring the country than I used to, but I am called upon to play a good deal more things like orchestral film scores. I still write a lot, nowadays for all sorts of line-ups.
'I used to love listening to great players, maybe in a quartet or quintet setting, playing standards. You could go to Ronnie's or sometimes your local jazz club and hear the icons of jazz stretching out on sequences you knew, enabling you to fully appreciate and learn from what they were doing. There were gigs up and down the country where this also happened with local players or pro bands touring - and swing was the mainstay default feel.
'These days there are fewer gigs like that happening and much more jazz based on fairly static chord sequences. I miss the standard-type sequences and the uplifting swing - perhaps I'm an incurable bebopper!
'In addition, venues and festivals nowadays love a themed project, but don't want it more than once. One has to constantly reinvent oneself to be considered. I sometimes wonder how the Count Basie band would have fared in today's environment - can you imagine the promoter saying, "I'm sorry, Mr Basie, but we had your band last year. If you want to come back you'll have to compose a tribute to x or y." I guess it may be down to jazz audiences being less numerous these days, but even so, in my book great playing is great playing and worth listening to multiple times! Furthermore, with the nature of improvisation even a performance of the exact same tunes will be a completely different creative experience.
'As a musician I've certainly listened and read a lot more, and maybe learnt a few new things along the way that make me a more mature musician. Conversely I don't have the ridiculously strong chops of a young player fresh out of college. You could say I've reached that perfect balance between pathetic inexperience and doddering senility!'
So what next?
'John Billett has asked me to write a pad of arrangements for sextet featuring some of his all time favourite jazz tunes that we will be premiering at the Pizza Express Dean Street early next year. I have recently been computerising, reconstructing and ratifying the Tubby Hayes big band pad for Simon Spillett. I have a nice couple of gigs with Elaine Delmar and my own big band coming up at the Pizza Express Holborn on November 20th as part of the London Jazz Festival. We also have a couple of gigs coming up with Rory Ingham's Trombone Assembly (five trombones and three rhythm) for which I've been busy composing and arranging.'
A nice mix in anybody's book!
If you would like to see more about this concert or book tickets please CLICK HERE
Fantastic New Interview with Claire Martin
Posted: Wednesday August 17, 2022
Claire Martin

Interview chatting about

Autumn Jazz Greats

appearance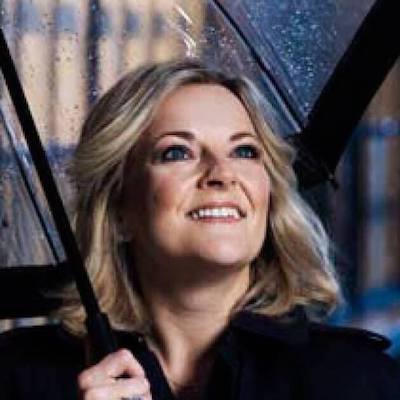 Claire Martin sings at Piano Smithfield, Long Lane, Barbican
on Friday and Saturday October 14th and 15th at 8pm
Q. You've performed at the Proms and all over the world in large venues. What brings you to the intimate Piano Smithfield at the Barbican.
Claire: There is a real buzz about Piano Smithfield. We need new venues. I know this place has a great atmosphere with good sound and lighting and enthusiastic audiences, so I'm very keen to perform there.
Q. You've performed with large bands so who is with you tonight
Claire: Nikki Iles, British jazz awards best pianist, is a most sensitive imaginative accompanist, along with the legendary Dave Green on double bass. We've called the show "Three's Company"….. we have been friends for many years and this is our first outing together. I'm really looking forward to making music with them, they're both outstanding.
Q. What can audiences expect across the two nights?
Claire: They will be personal and intimate evenings, with much loved songs from the great American songbook plus many British gems together with some lesser known tunes which give the opportunity for some experiments, all with a swinging style. I love singing the lyrics of Cole Porter and Gershwin alongside more contemporary writers like Joni Mitchell and Stevie Wonder.
Q. You have won more best jazz singer awards than anyone, you are rated one of the all time great jazz singers; sung with many greats ; awarded the OBE and won "Jazz album of 2021". And only recently awarded "Best Jazz Singer" in the Parliamentary Jazz Awards 2022. A recent commentator described you as "one of the Crown Jewels of the jazz world". What's left to achieve?
Claire: The opportunity to discover new venues and new audiences, sending them home with a smile on their faces and a spring in their steps, is the most compelling adrenaline kick I know. I am also keen to play more festivals abroad now that the opportunity is back. Every concert is a new challenge and I'm really looking forward to my debut concerts at Piano Smithfield as I've heard so many great things about it, plus I'm with two of the UK's finest jazz musicians!
Tickets for Claire Martin's "Three's Company" 8pm concerts at
Piano Smithfield on October 14 &15
are £20 +£1.50 booking fee,
available at www.jbgbevents.com
James Hudson - The Nat King Cole Song Book Review
Posted: Monday October 18, 2021
James Hudson with The Nat King Cole Songbook
is receiving rave reviews and we are so excited to be able to share one with you from Close up Culture who were blown away by his latest concert at Piano Smithfield on October 15th.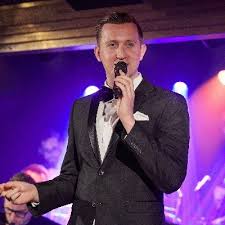 Click Here for the 5STAR Review
CLAIRE MARTIN & GEORGIA MANCIO
Posted: Friday July 9, 2021
Claire Martin

&

Georgia Mancio

Award Nominees
Parliamentary Jazz Awards Nominees Best Singer 2021
Huge congratulations to our very own Claire Martin & Georgia Mancio for being such worthy nominees.
Hugely deserved by both fabulous vocalists.
We are so proud to have them perform in JBGB Events Concerts.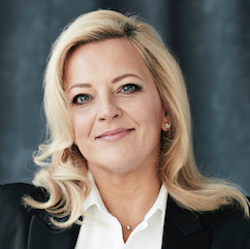 You can catch Claire at
Crazy Coqs on October 19th
The Pheasantry on December 10th
The Pheasantry on December 11th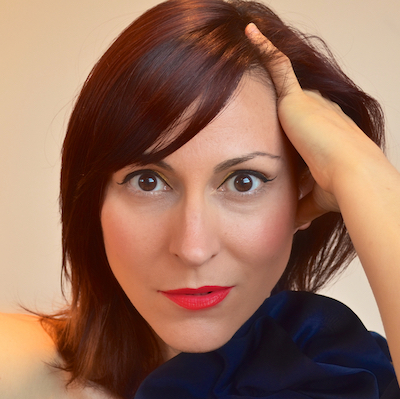 You can catch Georgia at
The Pheasantry on October 1st