Reviews & Testimonials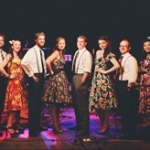 Please do see this fantastic Review from Jazz Journal regarding Down For The Count at the EFG London Jazz Festival 2018.
Review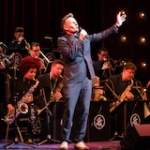 "Well, if that was Jazz, we like it. I think of it as exciting, live big band swing. It was terrific.
S and I had a lovely evening, as did all the other guests and I shall keep a close eye out for other JBGB Events concerts."

"Just a wee note to say 'thanks so much' for the great day at the LJF. I know I speak for my band in saying we loved playing for you :) Many thanks xx Tina"
What a fantastic endorsement from our very talented artist Tina May. We love working with you too.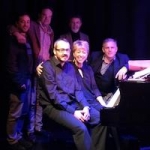 Please do see this fantastic
review
in the London Jazz News for the 6 Pianists, 2 Pianos event at
The Other Palace
for the EFG LJF 18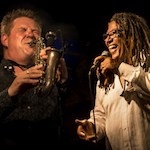 "I took your card at Pizza Express last week for the Some Kinda Wonderful gig. Best gig of the year as far as i am concerned. Those guys are something else."
- Lynn O'Connor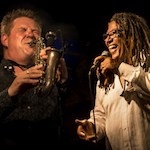 Please do see this amazing
video
for an amazing event in which Derek Nash & Noel McCalla performed in Some Kinda Wonderful, the music of Stevie Wonder.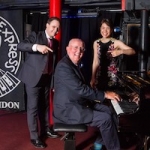 We have to thank you for having invited us to play in London, it was great! We are very happy about how it went at Pizza Express and thank you for the great work you have done to advertise the concerts.
Also, thanks for the exciting and fun introductions to our concerts, they set a good energy in the room! You do that so well! — Stephanie Trick & Paolo Alderighi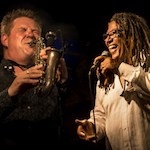 Please do see this amazing
review
for an amazing event in which Derek Nash & Noel McCalla performed in Some Kinda Wonderful, the music of Stevie Wonder.
Please
click here
for your next opportunity to see this fabulous show on Wednesday 3
rd
October 2018.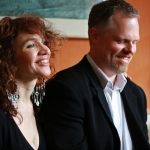 "It was such a pleasure playing for you & hanging out after-show the other night. Thanks so much for looking after Jacqui and me so beautifully. Everybody loves working with you because they always know they'll be treated so well & that every detail will be perfect. It really means a lot, so thank you very much." Charlie Wood & Jacqui Dankworth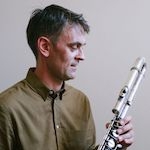 Please do see this amazing review of this fabulous band.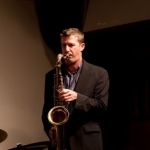 See this great review from Jazz Journal. Another superb event brought to you by JBGB Events.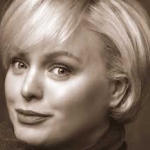 Please do see this fabulous review of a brilliant event in Jazz Journal performed by Zoe Francis.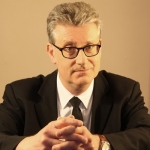 See this great review from London Jazz. This perfectly illustrates the fantastic events offered by JBGB Events and his artists. Click & book tickets to see Chris Ingham and REBOP performing the music of Horace Silver.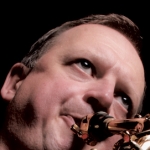 "If you see a John Billett concert coming, do go and you will be guaranteed an enjoyable high quality concert" - Alan Barnes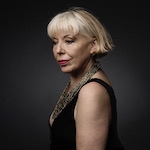 Please see this fabulous review of the Barb Jungr concert at The Other Palace, 25 May 2017.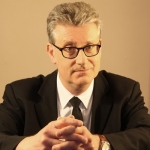 See this great review from Music News showing how accessible Jazz can be.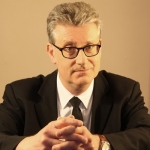 "A pleasure as always to swing Christmas for you at the Lansdowne and the Hoste. Delighted it seemed to hit the spot once more at both venues. The band join me in thanking you for your gracious hosting of such pleasurable events."

Chris Ingham - Jazz at The Movies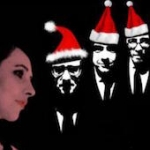 "I thought the entire evening was superb and talking to many Members during and after the event I received fantastic feedback." - Tim Cagney CEO Lansdowne Club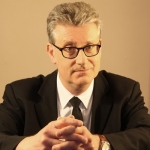 It was a privilege as ever to be part of your sincere and enthusiastic promotions. The 60 Digits event in particular was your baby from daydream beginning to ludicrously successful end, and you deserve full credit for having the vision and energy to see it through.
Chris Ingham — REBOP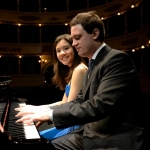 Congratulations on a great afternoon, we loved every note, every minute of top drawer musicianship and fun. — Bob and Bobbie C
2 Pianos, 6 Pianists, 12 Hands & 60 Digits November 2016 — London Jazz Festival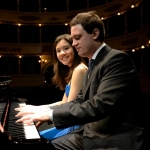 What an amazing evening at St James Studio! Fabulous venue, the most exciting and talented pianists and so witty. The most enjoyable evening I've had in a long time. Thank you so much JBGB Events. More please. — Amanda S
Classic Jazz in Four Hands Friday 11 November 2016 London Jazz Festival
"It was indeed a wonderful evening for us on stage. Of course, I would love to take this project further with you and 'Infect' more audiences wherever we go!"
Infectious Brazil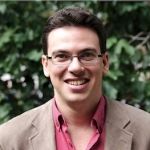 Just wanted to let you know how much we enjoyed Tuesday Crazy Coqs. Infectious Brazil were brilliant, I have been a fan of Bossa Nova and especially Antonio Carlos Jobim for many years. They were ALL amazing, especially the singer — nailed it as they say. I have said enough except thank you and please can you book them again. — Jenny M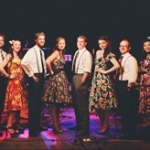 "Well- what can we say- we had an amazing evening-'Down for the Count' were absolutely fantastic and we have already sought out their next gig and circulated to others to join us. ?"
Comment from a very satisfied customer at the performance of Down for the Count at The Hoste of Jazz.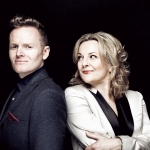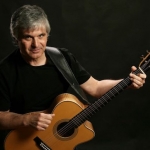 Laurence Juber was even better than billed. Thanks and roll on the next act. John F
Comment from a very happy customer at Laurence Juber event 3rd August 2016 at Pizza Express Jazz Club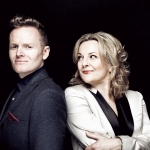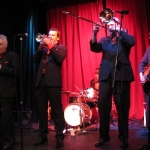 "DixieMix were very pleased to be asked down to St James Studio for the London Jazz Festival and thought the venue and staff were excellent. The concert and reception is still being talked about within the band. We are looking forward to working with JBGB Events again in the near future."
Simon Nelson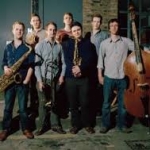 "It was a pleasure to work with JBGB events. John was always ready and quick to answer any questions by phone or email and tireless with the promotion and management of the event. Our concert at St James Studio for the London Jazz Festival was a very memorable one, and I certainly hope to collaborate more in the future."
Tom Green Septet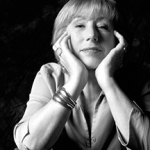 "Thank you for the opportunity to sing at your lovely St.James Studio venue. I really enjoyed the evening. I do hope that we can do something again sometime."
Norma Winstone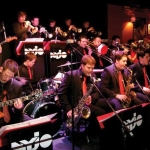 "The NYJO Swing Band mixed enthusiastic and creative performance with a varied and often surprising setlist to give Bruce Lindsay and many others a great night out."
Full review from Jazz Journal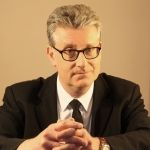 "I have had nothing but positive experiences being involved in JBGB events, and I look forward to enjoying many more."
Chris Ingham
"I'd be delighted to work together in the future, it's been a pleasure to work with you.
Your approach to the whole process is very positive, and professional, plus your media profile is very professional and hence very successful."
Derek Nash
JBGB Events
JBGB Events, formed in 2013, is a music management company, creating, organising, managing, promoting and presenting live music concert performances by leading jazz, popular and classical UK and International musicians in theatres, studios, hotels & clubs.
We both conceive and plan the events, negotiate appearances with major venues, contract the musicians, handle commercial communications in brochures, online and present the music to their audiences. Not content with just presenting and promoting outstanding one off events, we create musical series that have delighted musicians and audiences which sustain revenue streams for venues.
Read More
John Billett
"Music, as a background to something else, is no music. Performing with recorded backing tracks is no performance. Great music is always live. Listen to music in the foreground.
Brilliant music, superbly performed by outstanding musicians, and heard without distraction is a recipe for entertainment, inspiration and complete enjoyment. And the great thing about improvised music is its different every time."
"Live music is so exciting, you never know what's going to happen"
Read More