Wednesday February 16
Harry Warren
" The Lullaby Of Broadway", "Jeepers Creepers", "There Will Never Be Another You", "We're In The Money" and "The More I See You" are just five of the wonderful songs we all enjoy and have long been favourites of cabaret singers and jazz artists, all composed by Harry Warren.
Tonight jazz cabaret star Chris Ingham presents the life and times and performs many wonderful songs composed by the Music Great that is Harry Warren.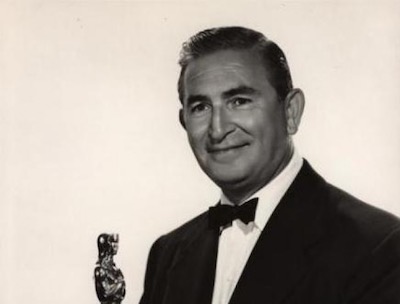 With "Chattanooga Choo Choo", Harry Warren was the first ever winner of a Gold Record and a series of great songs for the movies. He won three Oscars -for "Best Song" with "Lullaby Of Broadway", "Lulu's Back In Town" and "September In The Rain". He composed all the music for Busby Berkeley's first major film musical "42nd Street".
The familiarity of his songs is matched by his anonymity. Known as the invisible man, his career, as William Zinsser noted, is ".. a prime example of the oblivion that cloaked so many writers who cranked out good songs for bad movies."
We hope tonight's concert will help give some belated recognition to one of the all time music greats.
Giving voice to the wonderful music and the life and times of the interesting but anonymous man Harry Warren, we present the vocal and piano skills of Chris Ingham, whose wit and charm, with stories, tales and anecdotes plus the performance of these wonderful songs, will give audiences a most enjoyable, informative and entertaining evening.
Here's a taste of what's in store with this excerpt from
Chris Ingham's recent live streaming, exploring the music of Jimmy Van Heusen.
Performance 7pm
Tickets £20